Home
~ Accepting Deposits ~

We are Accepting Deposits on Summer 2018 Puppies.
We are planning 2 Litters of English Cream Golden Retriever Puppies.
If you would like to Reserve one of Our Gorgeous English Goldens .. Give us a Call or Email.
We would love the answer your question & help you reserve your New Family Member!!! ;)
Deposit is $500
Males & Females Available to Reserve
*********************************************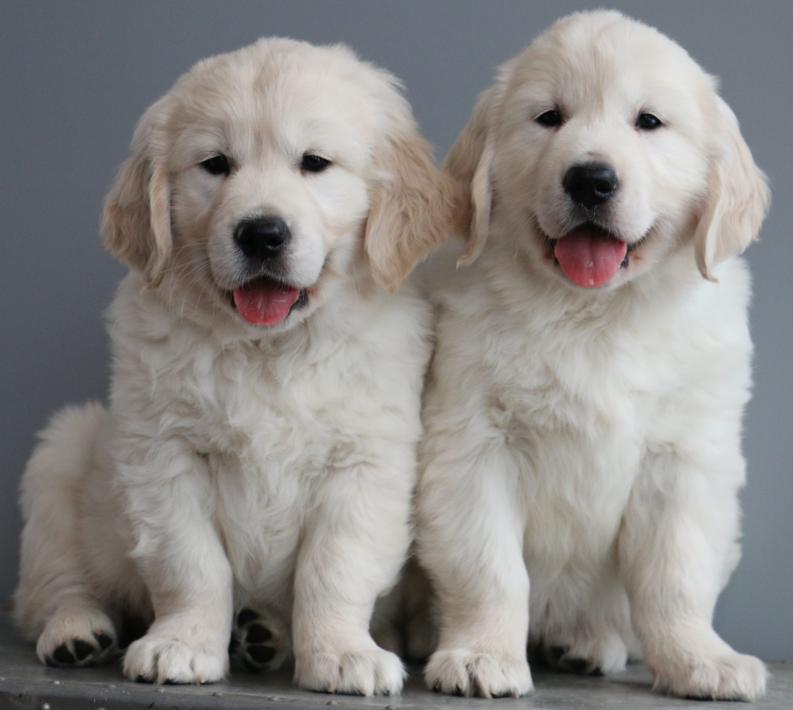 Renee
Crystal, Michigan
989~388~6465
We are a Family that Loves & Adores the English Cream Golden Retrievers!!
We live on 10 Acres & have a Beautiful Pond that all our Furry Family Members Enjoy!. Our dogs are free to play,swim & have the Best Life that we can possibly give!
All our Puppies are Hand Raised in our home & are given 24hr care by our Family.
We are constantly striving to improve the breed. Our #1 Goal is to produce Gorgeous, Intelligent, Genetically Sound English Golden Retriever Puppies that will grow & be nurtured into Amazing Pets & Simply your Best Friend/Companion.
It is Very Important to us that each pup hase been loved, socialized & properly cared for from the 1st day of birth until they are adopted.
High Quality Dog Food, Vitamins, Proper Veterinary Care, Vaccines/Deworming, Socializing with Adults & Young Children are just a handful of our Priorities.
You can rest assured that each & every pup that is adopted from us will be the result of a sound breeding program. That is why we offer a 24 month written health guarantee with every pup, covering you and your new friend against genetic defects.
We are always here for any questions you may have concerning the health of your puppy & Welcome Adoptive Families to continue us with Update & Pictures of Course!