Happy Families
~ Mao Mao ~
Mao Moa is a Bridesmaid for Jing & Souhai's Wedding in Las Vegas.
Mao Moa is a Spring & Lucky Puppy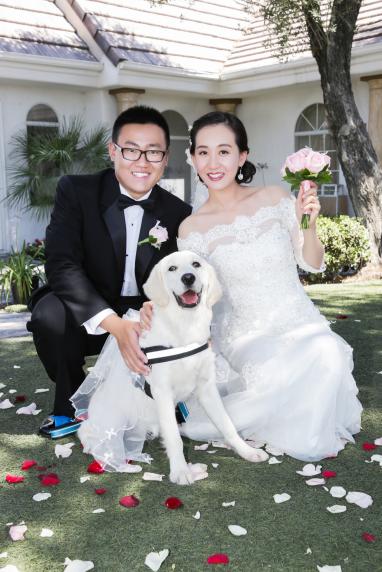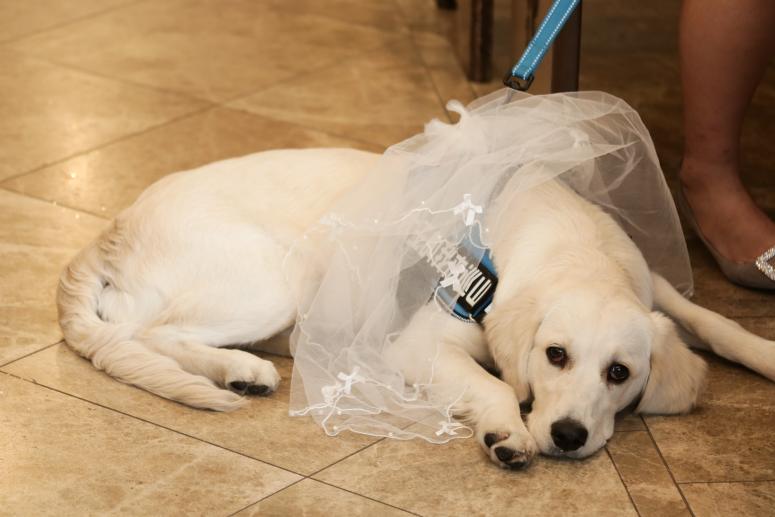 ~Bella~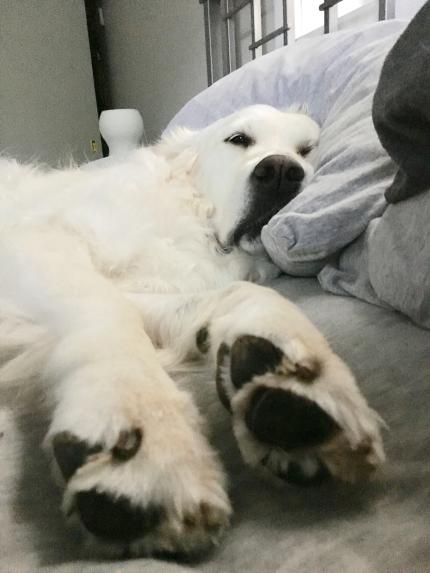 JASPER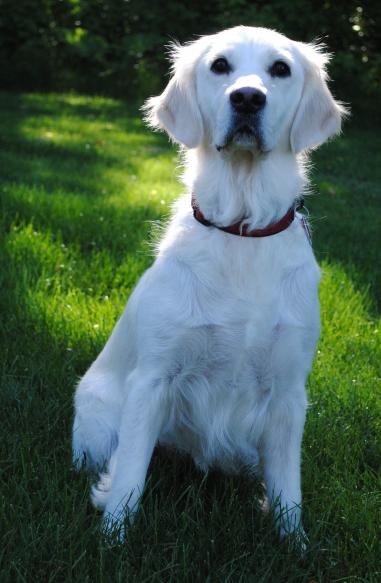 ALFRED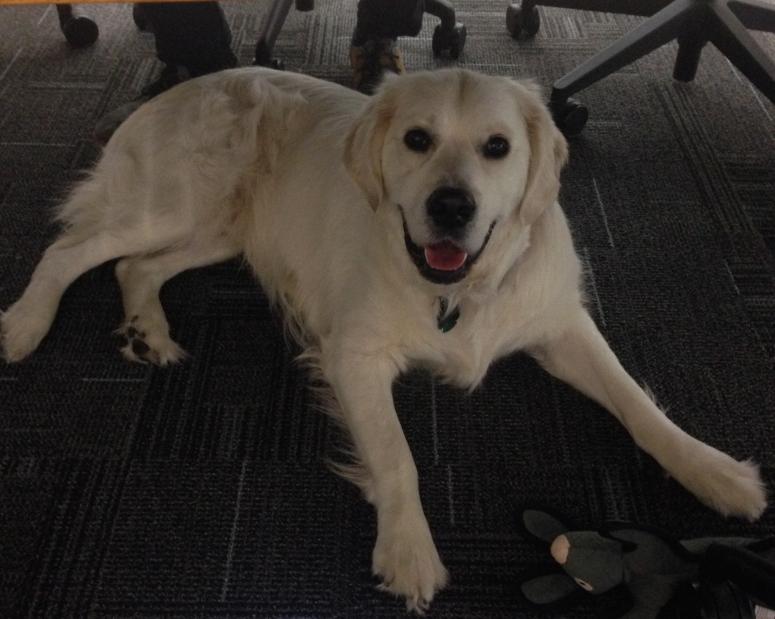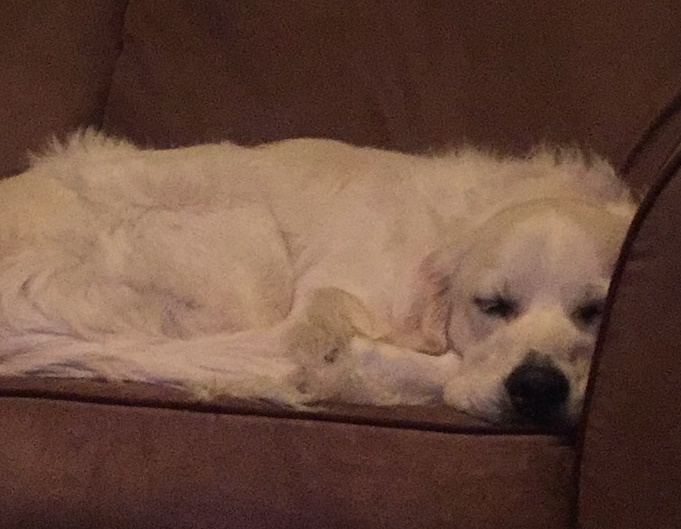 ~ Hemi ~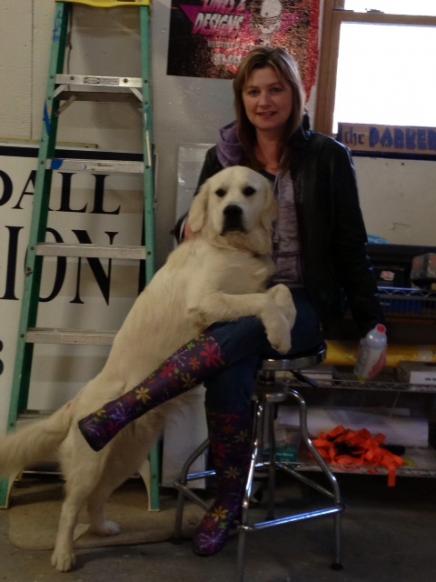 Wally- Vera & Lucky Puppy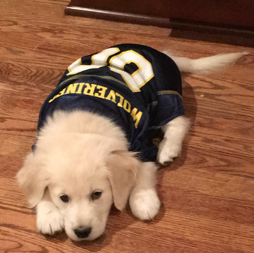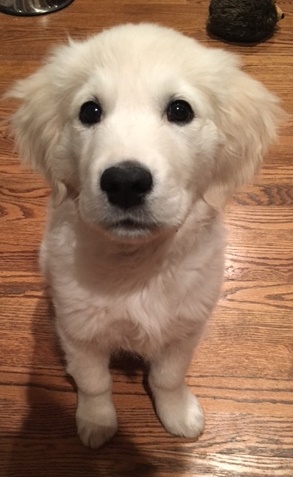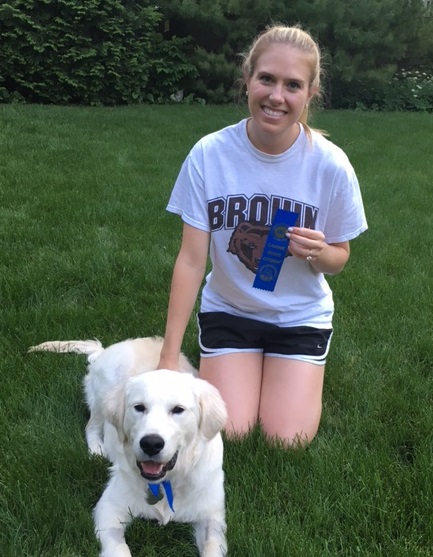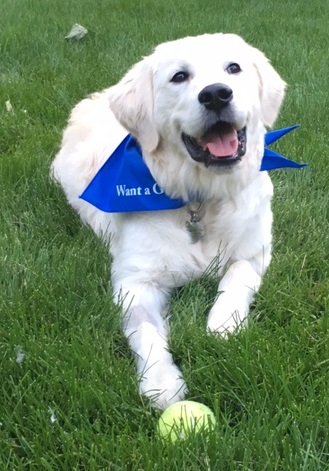 Hi Renee,
Thank you for breeding such a wonderful dog!
Our Bailey is such a good boy with a wonderful temperament.
Even my little spoiled maltese loves him. :-) Here are some pics,
He is 6months old. He sure looks likes his daddy don't you think.
Thanks! -Rob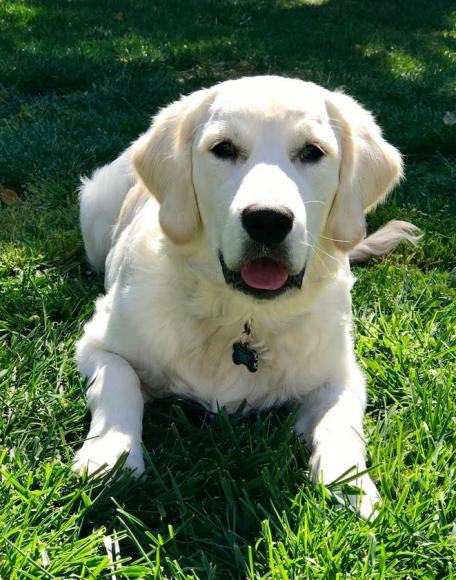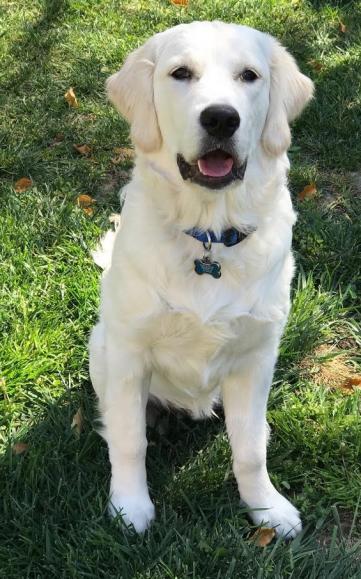 Hi Renee-
I just wanted to send you a quick pre-valentines picture of our family with our new puppy "Pippa".We are having tons of fun.
Thanks so much!
The Grieves
David, Brecken, Kennedy, Keaton, Kailynn, Blake, and Brock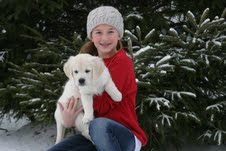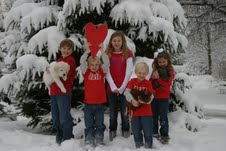 Cooper is doing great at nine weeks he was sitting and shaking hands.
He loves to be outside with us all day never leaves the yard he dont need a leash he minds great easy dog to train.
When i mow the lawn or on the tractor he just plays and stays on the property he loves to go for a ride in the truck he goes everywhere with me.
Awesome dog
He was very easy to house train he lets you know when he needs to go out.
He dont even use the kennel at night or when we leave he has the whole house and never chewed anything or had a accident what a awesome dog. Thanks
JT BACH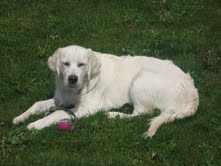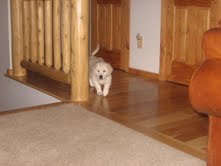 Hello Rhonda,
I've been meaning to send you some pics. We are so happy with our addition to the family. He is a great dog, he is so smart and eager to please, he's calm, and so patient for a puppy. We just absolutely adore him, and so does everyone he meets. Thank you for such a great breed!
The Bakers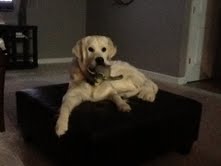 Hello
Renee, Hope you had a wonderful Holiday! Nick and Bella are doing wonderful and they are both getting very anxious for the snow to come so they can romp around in it. They are inseparable to say the very least. Bella is doing better than wonderful, she is the best!! I can't even say thank you enough and we think of you often and your thoughtfulness and caring for our family at that time. We all love her and she is as much a part of this family as one of my kids. Here are a couple of pics to show you how beautiful she absolutely is and a pic of her and Nick! She loves to put her paw on his shoulder and it doesn't show it in the picture but she than loves to bury her head in his chest or neck, it is the most compassionate thing I have ever seen, she loves him and it shows! They are best friends. I hope you have a Happy New Year! We love to send you pictures of the most wonderful gift you gave to us in our most sad moment. Thank you Renee
The Egle Family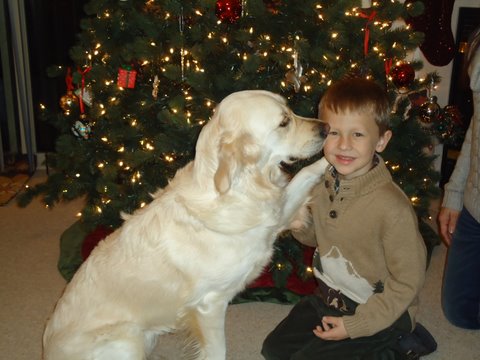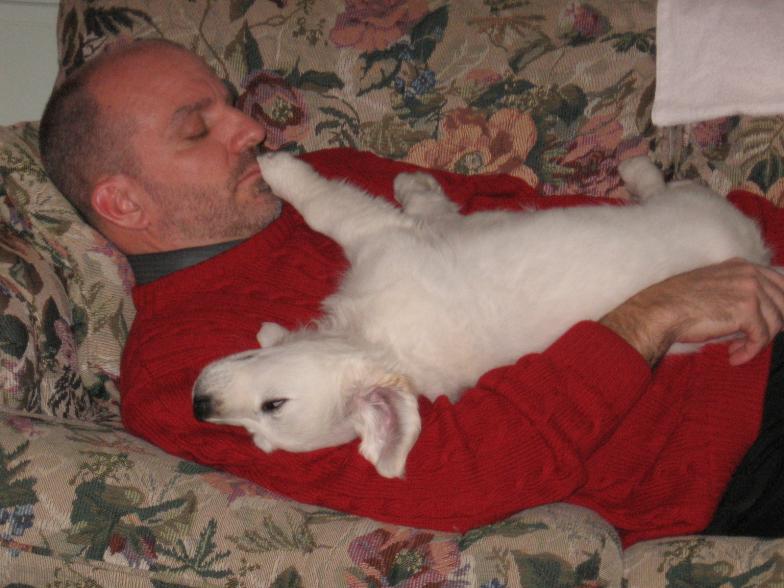 Hi Rhonda,
Bella is now 3 months old, we love her. She weighed in this morning at 21.4. She is amazingly smart and just plain adorable, as you can see she thinks she's a lap dog. The techs at the Vet call her their cottenelle puppy and can't wait to see her at each visit. Here are a couple pictures we took this week. Thank for all your help in picking out our perfect puppy!! Karen.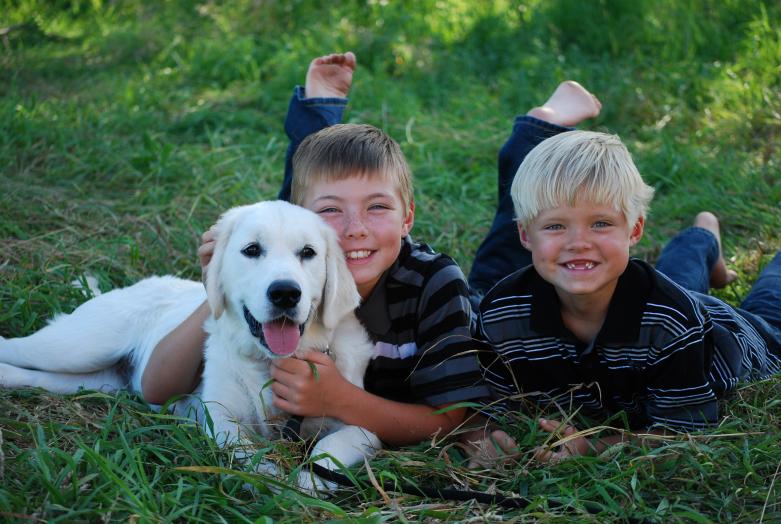 Rhonda,
I wanted to write to give you an update on Mack. He is the best dog we have ever owned,very well mannered in temperament and very laid back. He is a fast learner and loves to please. We are frequently stopped by people wantingto know about him, and they compliment us on how beautiful he is. He is a charmer for sure....he still sits and looks at them when he greets them ( I think you taught him that, as he did it the day we came to pick him out.). He is already entrenched in our family and hearts after only a few months. Thanks again for a wonderful dog!!!
The Hoff Family.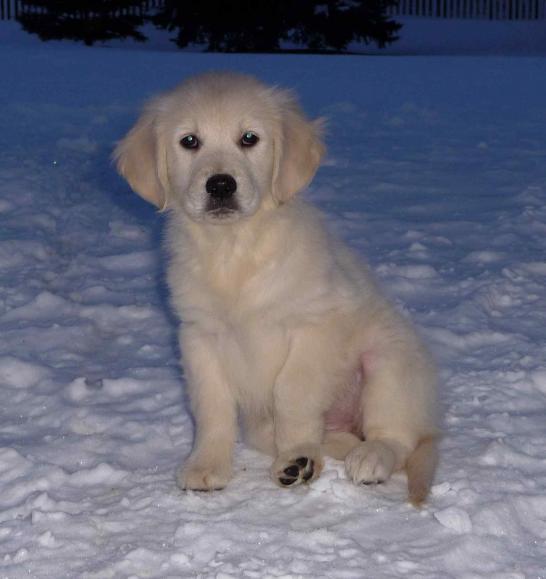 Hi Renee,
First of all a big thank you for the beautiful puppy and for meeting with us yesterday! I would recommend you to anyone!! We were home by 5:30pm yesterday. All went good at the border. We are very very thankful that is was so easy. I have attached a few pics I got of her last evening and I will send more as she grows up. The Erb Family.

hi rhonda,
i hope you are well & enjoying those adorable puppies (saw them on your website)... we are still loving diamond to pieces. she has been such a great dog for our family. she is just the sweetest thing & we receive compliments on her constantly! we were outside today & i snapped a few photos and thought 'i should send one to rhonda!' :) enjoy!
take care,
kristin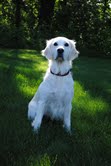 Sending you a few pictures of coco..he is the best dog ever,,so smart and lovable,he is now three and weighs ninety six pounds,,,we love him so very much, has brought much joy to us,,thank you...gail bluhm.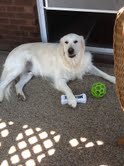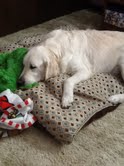 Hi Renee, Luna is doing very well and is getting bigger before our very eyes!! We love her so very much!!
John & Shari Kustra
Hi Renee... Just wanted write you and let you know how much JOY Buddy has brought to our family... from the ride home to this very moment he has brought fun and friendship. His gentle loving spirit made him an instant member of the family... he knows what time it is in the morning 7 days a week... we get up at 6:30 am... its time to go outside and help Pa (my Husband) take care of barnyard friends and at 8:30 its time to come in for breakfast and a nap... and so it goes throughout the day... in the Summer he had a kiddie pool and loves the water. Don't let him see you planting or digging he wants to help! He is a people magnet... almost everyone remarks on how beautiful he is and he makes friends everywhere he goes... He is gentle with little ones... but when its time to let loose he picks up the pace he's up for that to... He has an endearing habit of carrying around toys and wanting to share... We are in Love with Buddy and Cherish him. Thank you sooo much!

The Buege Family

Hello,
I just wanted to let you know that Samson (we renamed him Teddy since my son's dog is Sam) is doing very well. He is just such a doll, a really sweet temperament.
He loves to play but isn't too rowdy, and goes to bed in his crate at night with no problem.
His housetraining is going well, he is beginning to go to the gate on our deck and let us know he needs to go down to the yard.
The vet was impressed with him and said we were so lucky to have found such a nice tempered, beautiful dog
Thank you so much for him!
Nancy & Jim Warren
Hi Renee,
Everything is just GREAT with Tessa. She is too cute for words!!!
We're always laughing at her. Everyone who meets her says how beautiful she is, and so many people have said...."Now I want a puppy!!"
Take Care!
Denise

Rhonda
I just wanted to let you know how well the puppy has adjusted to her new home and family. Bella instantly was comfortable at our home and with the kids and our 11 year old Pomeranian. It's as if she had been living there for a couple of years rather than minutes.
I'm amazed at how smart and playful she is, and the vet had high praise for the breeder for such a healthy and strong dog.
Thanks
Regards
Greg McCarthy

Hi Rhonda,
Just wanted to let you know that purple girl's (who we now named "Murphy") first day went great. She was a little timid with us initially, but by this afternoon, my older boys had her playing and chasing them,,,,and she is very sweet and gentle with my 2yr old daughter with special needs,,,she kept going up to her and cuddling up next to her. It had my daughter Hannah smiling, and following her, petting her. I really loved how she acted around her,,,couldn't have been any more perfect.
Murphy likes her crate, and with frequent turn outs, hasn't had any accidents "yet". When we're holding her and she has to go,,,she'll wimper,,,,if we take her out right then, she goes right away. Looks like shes going to be easy to house break and crate train.
What a precious little girl,,,,reminds me so much of the retriever, Chelsea, we used to have!! Can't believe we finally got another one. The boys are both head over heels in love with her,,,,,,it's been a definate "thumbs up" with our newest family member! :-)))
We'll send pics soon.
Gail Dockery